11.Supa Bora Spunacrylic 3x4 Metre Rectangle
---
---
---
Features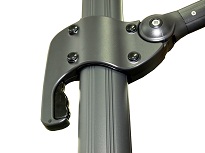 Pistol Grip with press handle lock,incorporating wind-up crank lift handle.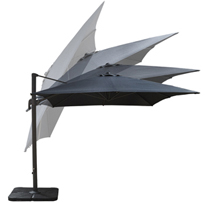 Vertical tilt & lock of canopy to 25 degrees.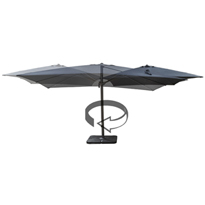 With a crank on the turning handle, located on the main mast, the umbrella rotates thru 360 degrees on its axis.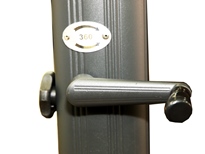 360 degree turning on axis with hand crank on main mast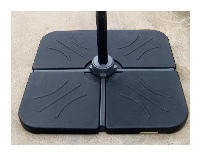 Steel framed ballast base (supplied) for use with either concrete pavers, or use with our optional resin coated, concrete filled, 25kg ballast pavers (shown)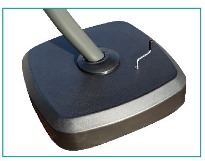 Or use our new,easy to use, moverable Resin Deck base, stone & sand filled to 125kg. Easy to use single winding handle retracts all 4 wheels for effortless moving of base. Great on decking in particular. Size 890 x 890mm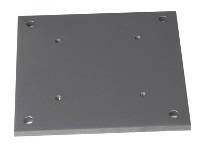 Ground mounting base plate can be used for securing onto a concrete foundation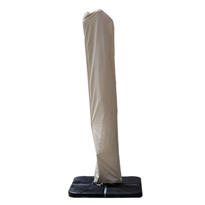 With an easy to use day & night protective cover (included)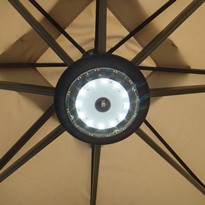 Centre Hub can accommodate our own powerful 3 stage LED light set with remote control & USB charging lead.
---
Options
Colours Available :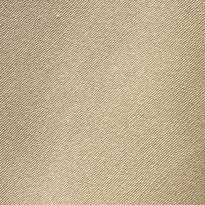 Taupe Spuncrylic Fabric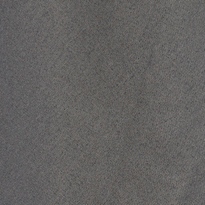 Graphite Spuncrylic Fabric
---
Availability
Solid Taupe Spunacrylic High Performance Fabric (I am available for immediate delivery!)

Graphite Spunacrylic High Performance Fabric (Sorry, I am completely SOLD OUT!)


---
Shipping Quote
Choose your Options & Quantity for a Shipping Quote:
---
Associated Products